Flat Fee MLS Real Estate is for the "Do It Yourself" Person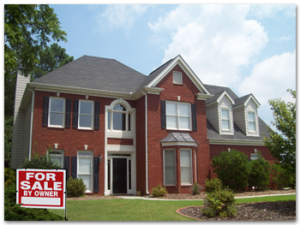 With the explosion of technology the world has changed how business gets done, especially when it comes to investing, travel and real-estate.  Before the Internet, people used travel agents to book their airline tickets and vacations.  They used stock brokers to trade their investments, and they used real estate agents to help them buy and sell properties.  Now, the tools are available to enable the do it yourself person to save thousands of dollars.
Services like E*TRADE and Scottrade save you money on stocks; Priceline, Travelocity, and Expedia save you on travel and Flat Fee MLS is here to save you money when you sell your house.
Even though all these services have helped people save millions of dollars, there is still the need for good quality agents and sometimes an excellent real estate agent is needed if you are not the hands on type.
The Nuts and Bolts of Flat Fee MLS
When you are ready to sell your property, you can hire a broker and pay up to 7% of the sell price if your property is sold.   If you have a $300,000 house, the broker will receive $21,000.
FlatFeeMLS.com is a fully online broker network that enables you to sell your house for a flat fee using all the modern tools available.  If you sell your $300,000 house for a flat fee of $600 then you have just saved yourself $20,400.  That is a tremendous amount of savings.
The simple four step process to Flat Fee MLS:
1. Decide which package you would like to use and purchase it.
2.  You will be assigned a licensed broker that is familiar with your area.  They will help you with the paperwork and get your in the right direction.  FlatFeeMLS.com brokers have been prescreened and have shown to provide exceptional service, however you have a complete money back guarantee if you are not receiving good customer service.
3.  Your house will then be listed in the Multiple Listing Service just like all the other properties listed by brokers in your area.  Your listing will be all over the Internet.
4.  When your house sells you have just saved thousands of dollars.  Since your listing is on an agent network, you will be obligated to pay a buyer's agent if the buyer has retained one, but you can choose prior to listing your property, how much commission to offer the buyer's agent.  Be sure to be generous though.  If you offer too low commission your property will not be shown.

Starter
For Sale By Owner on MLS Package
MLS Listing (6 Months)
Listed on National Sites - Realtor.com, Trulia, Zillow & dozens more
Listed on your local real estate office websites
Photo on MLS

Better
For Sale By Owner on MLS PLUS Package
MLS Listing (6 Months)
Dynamic Color Flyer
Prospect Lead Generation
Real Estate For Sale Sign
25 Photos

Best
Showcase For Sale By Owner Package
MLS Listing (6 Months)
Dynamic Color Flyer
Prospect Lead Generation
Real Estate For Sale Sign
Showcase Marketing
Lock Box
Maximum MLS Photos